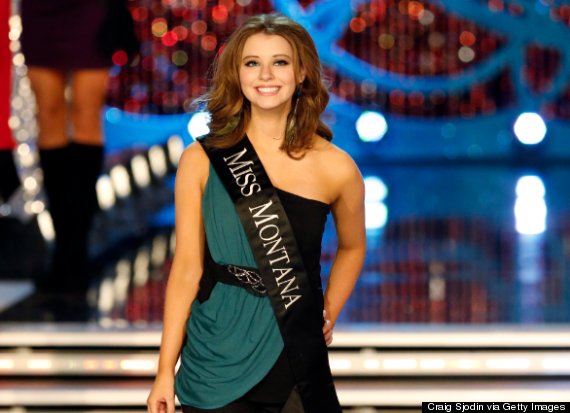 Earlier this year, Miss Montana became the first Miss America contestant with autism to compete in the pageant. At age 11, Wineman was diagnosed with pervasive development disorder,
CNN reported
.
"My path may not be one that another person would choose, but I challenged myself to enter the Miss America competition because it seemed like the peak to my own personal Everest,"
she wrote for CNN in January
. "It also seemed kind of ironic: a girl who was told she was different and considered an outcast by many, in the nation's biggest beauty pageant."
She reached the top 15 in the competition, and won the America's Choice Award,
according to CNN
, for garnering the most online viewer votes. "So many people expect autistic people to all be the same -- that it's a brain disorder so we can't function in society,"
she told Time
. "I want people to realize there's a whole spectrum of people who live with autism. There are high-functioning people and low-functioning people."
Read:
These 8 Inspiring People Will Change The Way You Think About Autism And Asperger's