Rep. Tim Murphy, PhD
More than 11 million Americans have severe schizophrenia, bipolar disorder, and major depression yet millions are going without treatment and families struggle to find care for loved ones.
The federal government's approach to mental health has been a chaotic patchwork of antiquated programs and ineffective policies across numerous agencies. Sadly, patients end up in the criminal justice system or on the streets because services are not available.
The Helping Families In Mental Health Crisis Act fixes the nation's broken mental health system by focusing programs and resources on psychiatric care for patients & families most in need of services.
Bill Information
CONGRESSMAN MURPHY'S OP-EDS:
OP-ED: Overhaul of mental health care long overdue
, by Rep. Tim Murphy, Philadelphia Inquirer (January 26, 2014)
HEADLINES
Congressman: When It Comes to Mental Health, U.S. is 'acting like a third world country'
, Jake Tapper with CNN (January 27, 2014)
Family of grandson in fatal stabbing speaks out in support of Murphy MH Reform Bill
, KDKA-TV, Pittsburgh (VIDEO)
Mental health pushed in Congress before Newtown anniversary
, CNN (December 12, 2013)
New Bill Reduces and Improves LEO Interaction with Mentally Ill
, Mental Illness Policy Org for Law Enforcement Today(December 14, 2013)
EDITORIALS
Sound Off: Mental health reform needed to help patients
, Dottie Pacharis, News-Press (Fort Myers, FL) (January 20, 2014)
A Mental Health Overhaul
, editors of the Wall Street Journal (December 26, 2013)
We need to take a proactive approach with mental illness
, Guest Opinion by Liza Long (author of "I Am Adam Lanza's Mother") in the Idaho Statesman (January 13, 2014)
A Law to Fix Mental Health Care
, Dr. Sally Satel for Bloomberg (December 22, 2013)
All in the Family: Mental Illness and Caregiving Across the Generations
, Rachel Pruchno, Ph.D. for Psychology Today(January 15, 2014)
New Bill Decreases Mental Health Funding, Increases Mental Illness Funding
, DJ Jaffe for Huffington Post (December 18, 2013)
Murphy's bill a step toward mental health reform
, Observer-Reporter (Washington, PA), (December 21, 2013)
San Fran should take up Laura's Law again
, Amy Yanello, San Francisco Chronicle (December 20, 2013)
Rep. Murphy's Bill Would Shift Focus: Make Major Changes In Mental Health Care
, Pete Earley, journalist and father of mentally ill son
Letters of Support
(Click on thumbnail to view Letter of Support)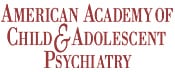 University of Pittsburgh, Department of Psychiatry
New York State Association of Chiefs of Police, Inc.
National Alliance on Mental Illness (NAMI) of Ohio
National Alliance on Mental Illness (NAMI) of New York State
National Council for Behavioral Health
Mental Illness FACTS
Mental Health Association of Essex County, Inc.
No Health Without Mental Health
Related Content
30-Jan-14
Latest News
In SOTU Response, Rep. Murphy Urges Action On Mental Health
29-Jan-14
s2012
Congressman's Murphy Op-Ed in the Philidelphia Inquirer on Mental Health Reform
17-Jan-14
Latest News
Murphy Reviewing CMS Decision to Cut Off Access to Life-Saving Mental Health Drugs
07-Jan-14
Latest News
What They're Saying: The Helping Families In Mental Health Crisis Act
03-Jan-14
Latest News
Murphy Responds to White House Proposal on Background Check Rules
26-Dec-13
Latest News
WSJ Editors Praise The Helping Families in Mental Health Crisis Act
17-Dec-13
Latest News
ICYMI: Rep. Murphy in National Review Online
13-Dec-13
Latest News
IN THE NEWS: A Year After Newtown, Lawmakers Struggle to Move Legislation on Mental Health
13-Dec-13
Latest News
IN THE NEWS: Murphy unveils legislation to fix mental health system
12-Dec-13
Latest News
What They're Saying: The Helping Families In Mental Health Crisis Act
Helping families in mental health crisis act