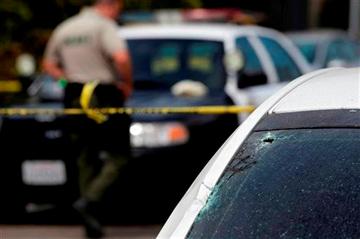 Doris A. Fuller, executive director of the Virginia-based Treatment Advocacy Center, said
California law has provisions that permit emergency psychiatric evaluations of individuals who pose a serious threat, but that was never triggered.
Rodger's family has disclosed their son was under the care of therapists.
"Once again, we are grieving over deaths and devastation caused by a young man who was sending up red flags for danger that failed to produce intervention in time to avert tragedy," Fuller said in a statement.
"In this case, the red flags were so big the killer's parents had called police ... and yet the system failed," she said.
Read here:
Killers family tried to intervene before rampage